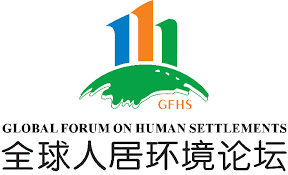 With the COVID-19 being projected to become a "new normal", human society will be reshaped. Cities remain as the key battleground to strive for economic growth and sustainable development. But on the pathways towards the future, the first and foremost agenda is to ensure that cities are safer, securer and healthier, that cities become increasingly resilient to pandemic, climate, and various ecological crises, and that cities are closely linked to rural areas and nature to enable interactions in a positive and synergistic way. In the process, Resilient Cities need to be put in a better position to protect and enhance people's lives, secure development gains, foster an investible environment, and drive positive change. Only by maintaining ecological integrity and reinforcing urban resilience can we foresee a future that is safe, inclusive, prosperous, and sustainable.
Against this background, the 15th Annual Session of Global Forum on Human Settlements (GFHS 2020) will be organized in a virtual format as an observance of Urban October on October 15-16, 2020, with the theme being "Post-Pandemic Recovery and Transformation: Resilient Cities, Healthy Planet". The Sustainable Cities And Human Settlements Awards Ceremony 2020 will fall on the afternoon of October 16 (Central European Time).
Dignitaries from numerous countries, senior officials from UN and concerned international organizations, mayors of leading cities, leaders of multinational enterprises, and well-known experts and scholars will join the online thematic discussions. In the meantime, webcasting will be available to foster interactive dialogues with all stakeholders across the globe, and is expected to reach out to a much larger number of interested persons.
WOC CEO Paul Holthus will be co-leading and speaking in Thematic Forum 1B: Blue Economy and Healthy Ocean with UNEP-FI and IOC at the Global Forum on Human Settlements (GFHS) 2020, to take place online on 15-16 October.