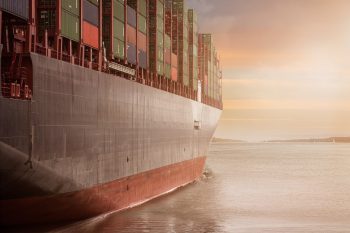 Original Article: https://undp-biodiversity.exposure.co/preventing-marine-hitchhikers
Preventing Marine Hitchhikers
Protecting marine biodiversity through strong partnerships to prevent the introduction of invasive aquatic species built up on ships' hulls & other structures
By UNDP ECOSYSTEMS & BIODIVERSITY
Global shipping is an industry that can make substantial contributions to maintaining ocean health.
The world's commercial shipping fleet consists of approximately 93,000 vessels and is responsible for over 80% of global trade.
Unfortunately, in addition to transferring goods between countries, ships can also be a pathway for the transfer and introduction of aquatic organisms into new environments.
In direct response, an exciting project, the first-ever globally co-ordinated effort to address biofouling from all marine sectors – Building Partnerships to Assist Developing Countries to Minimize the Impacts from Aquatic Biofouling (GloFouling Partnerships) – kicked off in March 2019.
Financed by the Global Environment Facility (GEF), and supported by UNDP, the International Maritime Organization (IMO)-executed GloFouling Partnerships project will address bioinvasions by organisms which can build up on ships' hulls and other mobile marine structures.
UNDP, GEF, IMO, IOC-UNESCO, the World Ocean Council and many other partners are working together to protect biodiversity and address climate change by providing technical assistance, policy advice, and governance support to developing countries through the GloFouling project.