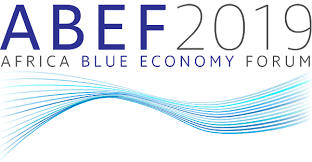 At the second Africa Blue Economy Forum (ABEF 2019) (25-26 June, Tunis), the World Ocean Council (WOC) organized a special session on regional maritime business collaboration, with a focus on North Africa and the Mediterranean.
The WOC session explored the development of regional, cross-sectoral industry interaction to address the sustainable development challenges of North Africa's waters and the wider Mediterranean. The session brought together representatives of fisheries, aquaculture, cruise tourism, oil and gas, ports and other sectors active in the Mediterranean.
The session's process and outputs provided valuable experience and information on the development of ocean business leadership collaboration groups for other regions of Africa, e.g. Gulf of Guinea, East Africa, Red Sea.
Overall, the ABEF again gathered business leaders, investors, innovators, government and civil society from across the globe to advance the sustainable Blue Economy in Africa.
As the ABEF Strategic Ocean Partner, the World Ocean Council is working to ensure wide participation from the diverse global WOC ocean business and investment community network.
The ABEF 2019 especially focused on investment opportunities and emerging industries within Africa's ocean economy, building strategic partnerships between the public and private sectors and promoting sustainable best practices.
For details on the program, visit https://abef2019.com.
WOC Members were eligible for a discount on the ABEF registration fee, details of which can be found in the WOC Members Pages. For enquiries, please contact info@oceancouncil.org.