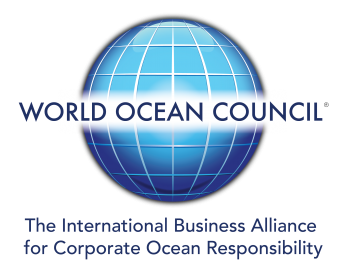 The World Ocean Council (WOC) and the French Maritime Cluster organized an SOS 2019 Pre-Summit Briefing in Paris on 7 October 2019 on "Responsible Finance and the Blue Economy: Opportunities for French Leadership, Collaboration and Action on Ocean Sustainable Development".
The Briefing was a prelude to the Sustainable Ocean Summit (SOS) 2019 (20-22 November, Paris) – "Investing in Ocean Futures: Finance and Innovation for the Blue Economy" – and brought together representatives of the investment community to consider:
What is the role of Responsible Finance in addressing the complex, long term, global challenges of ocean sustainable development?
How can investors best engage and partner with the other components of the investment community to develop successful finance arrangements for ocean sustainable development?
What are the opportunities for leadership, collaboration and action on ocean sustainable development by the French investment community?
The Briefing was held as part of the Responsible Finance Week 2019 to create interest and momentum on finance for Corporate Ocean Responsibility in the French investment community. The event was sponsored by WOC Member Norton Rose Fulbright.
Date:   7 October 2019 (Monday)
Time:   18:00-19:30
Venue: Norton Rose Fulbright, 40 Rue de Courcelles, 75008 Paris
 Speakers:
Olivier Raybaud, Founding Partner, Blue Oceans Partners
Christine Valentin, COO, World Ocean Council
Frédéric Moncany de Saint-Aignan, President, French Maritime Cluster
The event was conducted in English and French.