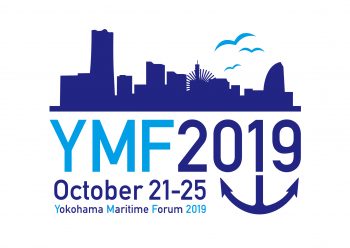 Yokohama Kawasaki International Port Corporation (YKIP) is honored to host the Yokohama Maritime Forum 2019 on October 23-24, in celebration of the 160th anniversary of the Port of Yokohama, one of Japan's largest maritime trading centers.
Focusing on "sustainability, diversity and harmonization", YMF 2019 will challenge the maritime/port community to identify and discuss solutions to the global challenges of the 21st century, by inviting highly respected representatives from the maritime/port community including vessel owners and operators, port entities, maritime support services, LNG stakeholders, industrial associations, scholars and regulatory groups, to the panel discussions.
The panel discussions will be dedicated to topics such as environmental challenges, gender balance and diversity, LNG as marine fuel, pollution in (not only the air but also) the sea and its governance.
Searching for solutions requires a certain level of harmonization as well. Harmonization is critical for cooperation between port and maritime communities, synergy of technology innovation and commercial demands, balancing the global commitment and business sustainability.
YMF2019 will offer tremendous opportunities of networking, exposure of your brand to the Asian region. Plus, it is held just between quarter-final and semi-final games of the 2019 Rugby World Cup. We anticipate an informative and rewarding experience for all attendees.
Early bird rate for registration is available until September 25, come and join us in Yokohama.