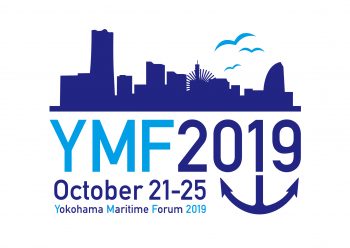 The World Ocean Council (WOC) – the Global Blue Economy Business Organization – is honoured to be a Supporting Organization of the Yokohama Maritime Forum 2019 (23-24 October), hosted by WOC Member Yokohama-Kawasaki International Port Corporation (YKIP).
In celebration of the 160th anniversary of the Port of Yokohama, one of Japan's largest maritime trading centers, the YMF 2019 aims to provide a platform for the maritime/port community to come together and identify solutions to the various global challenges of the 21st century. Representatives from port entities, maritime support services, LNG stakeholders, industrial associations, vessel owners and operators, scholars and regulatory groups will be in attendance.
Yokohama-Kawasaki International Port Corporation became a WOC Member in 2019, joining a steadily growing number of private sector ports and port organizations who are part of this unique global ocean business and investment organization.
WOC CEO Paul Holthus served as Moderator for the session "Clean Ocean and Governance", with a focus on impacts to the ocean ecosystem caused by vessel emissions, plastics and other land-based pollution.
Other sessions included:
Challenges for Maritime Industry
Empowering Women in Port and Maritime Industries
IMO Regulations from Perspective of Industrial Associations
Ports Perspectives
LNG as Marine Fuel and its Bunkering