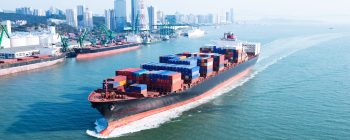 Click here to access the original article at Hellenic Shipping News.
More than 90% of global trade flows involve shipping, and the shipping industry accounts for around 3% of global greenhouse gas emissions. In recent years, the maritime industry has taken more steps to ensure the health of the ocean environment on which it depends. In addition to the IMO 2020 emissions regulations, which impact the shipping industry worldwide, many local authorities have also introduced their own environmental regulations and policies.
Balancing the demands of business with environmental concerns isn't easy – especially in an industry like shipping, which has very tight profit margins. Maritime clusters could be a way for companies in the industry to work together to promote sustainability while fulfilling the demands of consumers and markets.
Maritime clusters explained
Maritime clusters are simply a group of companies in the maritime industries located in close proximity. Jacob K. Clasen, Executive Director, Danish Shipping, defines maritime clusters as "naturally-occurring collections of different types of maritime activities" that arise to benefit all parties. Often, firms in a cluster are linked by buyer-supplier relationships, operating closely together as partners.
While maritime clusters are found around the world, their structure and goals vary by geography. At the international level, the World Ocean Council – the Global Blue Economy Business and Investment Organisation – has been bringing together all ocean-related industries in a leadership alliance for Corporate Ocean Responsibility since 2009 and produced a white paper on this topic in February 2018.
According to Paul Holthus, WOC's Founding President and CEO, many European clusters "are often well structured in looking at global competitiveness, really providing a platform that links national maritime-level strategic interests to their governments' interest in economic development."
"For the smaller, dynamic Asian economies such as Singapore," Holthus says, "it was also a very natural evolution of the triple helix between the industry, government, and research communities that was able to quickly develop collaboration, which has been facilitated by national policies."
Holthus notes there are some distinctions in how clusters are developing in larger Asian countries. "For the larger Asian countries, it's perhaps more challenging to create the commonalities and dynamics at a national level, and so clusters are emerging more at the level of key maritime centres," Holthus says.
Clusters in the Middle East face other challenges, according to Holthus. "The importance of the oil sector has perhaps meant there has been less need to have a multi-sectorial cluster in an area that's historically been reliant on a single maritime-related industry. This may have reduced the incentives for competitiveness and innovation, however that is changing rapidly as maritime clusters look to be developing in the region."
Holthus says that, regardless of region, there is an understanding that the clusters are important for growth and, increasingly, for sustainable development.
"The common recognition is that clusters are a big part of the future in responding to economic and environmental challenges. People are looking at clusters at the subnational, national and international level as a way to advance business, identify opportunities, spur innovations and address sustainable development challenges, and the WOC is assisting with this around the world," says Holthus.
Benefits of clustering
Maritime clusters deliver a range of benefits to their constituent enterprises. Primarily, they create competitive advantage by facilitating mutually beneficial relationships between the companies in the cluster. This in turn leads to both business and environmental benefits, including higher incomes and employment levels, sustainable consumption and production patterns, and support for adjacent industries that also support overall sustainable development. As an example, Clasen notes that the Danish maritime cluster's success has led to a record high number of charters under the Danish flag. Today, Denmark has the world's fifth-largest commercial fleet.
Clasen argues that the Danish fleet's success today is directly attributable to plans laid for the Danish maritime cluster as far back as 2020. For the past 15 years, Denmark's maritime cluster strategy has been developed by three maritime growth strategists who are responsible for developing maritime cluster policies. "So, you don't have one individual institute setting a maritime cluster policy. It's a continuous effort to look at the various parts of the cluster and see what we can do to develop the cluster," he says. "This broad government focus is necessary to develop a maritime cluster."
Crucially, maritime clusters provide access to know-how, according to Clasen. When companies are located in close proximity to each other, it's easier to share knowledge and best practices or recruit the right people.
"All things being equal," says Clasen, "it's easier to maintain a working relationship with someone who's around the corner from you."
Increasing importance
Given the industry-wide implications of many maritime problems, there's a clear role for maritime clusters to play in facilitating collaboration across the industry.
"Many problems – such as the search for a climate-neutral ship and solutions to other environmental challenges – need to be solved through collaboration and the different parts of a cluster working together," Clasen says. "The most effective problem-solvers are going to be the ones reaping the benefits of being in a maritime cluster."
Source: Wartsila