7 October 2021
World Ocean Council and XPRIZE Co-organize Webinar to Engage Ocean Entrepreneurs in $100M Carbon Removal Competition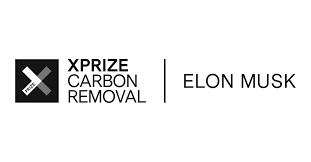 The World Ocean Council is thrilled to partner with the $100M XPRIZE Carbon Removal team on a webinar for ocean entrepreneurs. Funded by the Musk Foundation, the XPRIZE Carbon Removal Prize is a global, $100-million competition aimed at tackling the biggest threat facing humanity — fighting climate change and rebalancing Earth's carbon cycle.
The XPRIZE WOC Webinar on Ocean CO2 Removal will brief participants on the $100-million XPRIZE and how ocean CO2 removal ideas can compete.
This 90-minute webinar features a high-level XPRIZE team:
Nikki Batchelor, Prize Director
Michael Leitch, XPRIZE Technical Lead
Roopa Dandamudi, Team Relations Specialist
Date & Time: 13 October, 9 am PT / 12 pm ET / 6 pm CET
Registration: http://bit.ly/XPRIZEWOC
---
The WOC has been working to advance responsible, science-based ocean and coastal carbon sequestration since 2012. The WOC's monthly Ocean CO2 Removal/Blue Carbon/Ocean Restoration Roundtable convenes the business and investment community around these topics. Companies and investors interested in participating in the monthly roundtable are invited to contact info@oceancouncil.org.
In September 2021, the WOC partnered with the Institute for Carbon Removal Law & Policy at American University on the 1st Annual Conference on Carbon Removal Law & Policy, with WOC organizing the session, Ocean CDR Business and Investment: What the Law and Policy Community Needs to Know.
---
World Ocean Council (WOC)
The Global Blue Economy Business Organization
The World Ocean Council is the international, cross-sectoral alliance for private sector leadership, collaboration and action on ocean sustainability, stewardship, and science. Companies from a range of industries worldwide are distinguishing themselves as leaders in "Corporate Ocean Responsibility", including shipping, oil and gas, tourism, fisheries, aquaculture, mining, renewable energy, ocean technology, and investment.
WOC Members are a part of the WOC Network of 35,000+ ocean industry stakeholders around the world. The WOC is a registered not-for-profit organization in the US and France.
To get these updates and the weekly newsletter delivered to your inbox,

subscribe here

.