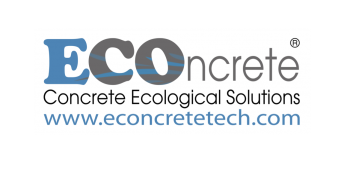 The World Ocean Council is proud to announce that ECOncrete has joined the WOC in support of industry action and investment for ocean sustainable development, science and stewardship.
ECOncrete co-founder Dr Ido Sella stated, "We see this as a great step towards integrating the UN Sustainable Development Goals in the different sectors we are operating in, and we are proud to be a part and contribute to the great work of the WOC."
Founded in 2012, ECOncrete offers a suite of high performance, environmentally sensitive concrete solutions that enhance the biological and ecological value of urban, coastal and marine infrastructure while increasing their strength and durability. The company represents a multidisciplinary blend of marine ecologists, biologists, geologists, concrete experts, engineers and designers working to bring concrete to life.
WOC CEO Paul Holthus stated, "We are honoured to have ECOncrete come on board as a WOC Member with their innovative ecological engineering solutions. We look forward to ECOncrete engaging in WOC's cross-sectoral sustainable development efforts, such as our initiative on Port and Coastal Infrastructure Adaption for Sea Level Rise and Extreme Weather Events, especially for Small Island Developing States."