The World Ocean Council will host an official side event during the United Nations Ocean Conference, taking place June 27-July 1 in Lisbon, Portugal.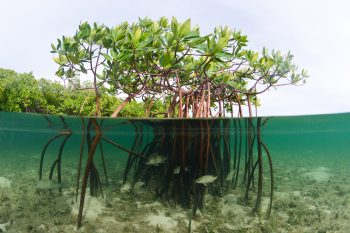 The Business of Ocean/Blue Carbon Removal
Building the Supply, Demand, Marketplace and Monitoring for Ocean Carbon Sequestration
30 June, 1:45-2:45 pm | One Sustainable Ocean Pavilion, Ocean Stage
Ocean and coastal ecosystems are, by far, the largest carbon sinks on Earth — they offer the best nature-based solutions for enhanced gigaton-scale carbon sequestration. Realizing this potential requires coordinated action on the business (supply), market (demand and marketplace) and monitoring (technology, data, reporting) of ocean carbon removal in order to enable investment.
---
Session Agenda
1. Supply
Create business association to facilitate/accelerate implementation
Develop best practices amd standards to ensure confidence
2. Demand
Develop blue/ocean carbon "buyers club" to support/scale market
Engage leading ocean industry companies (e.g., shipping, ports, dredging)
Engage sectors/companies with ocean connections (e.g., commodities)
Engage tech, data, cloud computing companies
3. Marketplace
Develop blue/ocean carbon trading exchange
Engage investors and create investment opportunities
4. Monitoring, Reporting, Verification (MRV)
Develop measurement systems, technologies, standards
Document amount, longevity, efficacy of ocean carbon sequestration
Verify, monitor and assure the absence of impacts to ocean ecosystem health